I'm proud to announce that I have been selected as one of the Top 25 Wedding Photographers in Baltimore for 2016, byExpertise.com.
From Expertise.com's website:
"Our goal is to connect people with the best local experts. To do so, we analyzed and scored wedding photographers on more than 25 variables across six categories to give you a hand-picked list of the best wedding photographers in Baltimore, MD."
Awesome!  Thanks to all the great folks over at Expertise.com.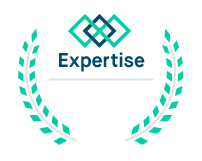 Best Wedding Photographers in Baltimore 2016